Our Aluminium Window Installation Services
Aluminium Window Installation Brisbane
Versatile. Stylish. Low maintenance. Increased security. Aluminium windows are a popular addition to Brisbane homes because they add style, practical protection and comfort to a home, no matter the season. Choose Gallagher Brothers Aluminium as your professional window installers.
Benefits of Installing Aluminium Windows
The benefits of installing aluminium windows in your home are many:
Lightweight and strong
Virtually maintenance-free
Available in a wide range of colours and finishes to suit your home or match your existing windows
Available in many types of glass, giving you the power to control the transfer of heat, light and sound through your home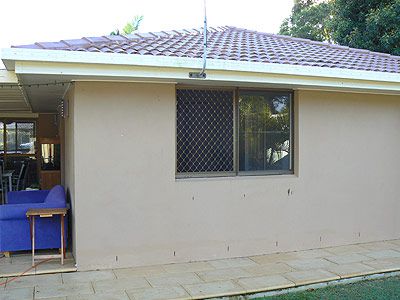 Why Choose Our Window Installation Services in Brisbane
Are you thinking about installing aluminium windows in your home? We specialise in supplying and installing aluminium windows in Brisbane houses and offer you a wide array of styles. With 40 years in the industry, Gallagher Brothers Aluminium has the knowledge and experience to help you select the best aluminium windows for your home.
We are a family business and carry out all the aluminium window installations ourselves. Our team is small and personable, which allows us to offer attentive service. When working with us, you will deal with either Tom, Geoff or Patrick Gallagher – no sub-contractors. This allows us to deliver a high standard of service and maintain a strict level of quality control across the whole job.
From the initial consultation and measure up, through to quoting and your final window installation, we offer you attention to detail and transparency. Our many years in the aluminium window industry means you receive the benefit of our vast product knowledge and tried-and-tested experience in installing windows for many different styles of Brisbane homes.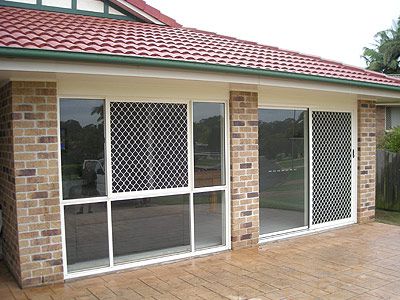 We only use windows from one of Australia's leading manufacturers, and offer you a comprehensive 7-year guarantee on your installed window, including the quality of the materials, manufacturing and the installation of your window.
Request a Free Quote!
Get Quote
Do you offer flyscreens and security grilles?
Yes, we offer all types of flyscreens and security grilles, as well as genuine Crimsafe screens.
What type of glass do you use?
We have a range of glass types that we offer. Depending on your needs we can use tinted glass, also obscured and frosted glass, textured glass and of course safety glass.
How can we reduce noise coming through the windows?
We recommend the use of laminated glass for sound control. When coupled with special sound reducing seals in the windows you will notice the difference! Laminated glass is a far cheaper option than double glazing and in most cases is actually more effective at cutting down noise.
Will there be much mess?
No, we are careful to work as cleanly as possible. If there is going to be much dust we will use drop sheets to protect your belongings. At the end of the job we sweep up and vacuum leaving your home neat and tidy.
Do I need to move my furniture?
We are happy to move large furniture to gain clear access to the windows; however we usually recommend any fragile or valuable items are moved by the homeowner.
What happens to the old windows?
It's up to you. If you would like to keep them we are happy to stack them neatly out of the way for you. Alternatively, if you would like us to we are happy to take them away with us. All of the old glass, aluminium and steel is recycled.
Are wooden windows cheaper than aluminium?
Aluminium windows are generally cheaper than timber windows and provide a high quality, lightweight, maintenance-free alternative.
Do you look after the whole job?
Yes, we work with you to find the best products for your needs, measure the openings, remove the old windows and supply and install the new aluminium windows, as well as tidy up the work area and dispose of the old windows. Gallagher Brothers Aluminium takes care of everything.
Will I get a fixed price for the job?
Yes, we offer a written quote for the whole job and a fixed price. No surprises!
Who will install the new windows?
One thing that separates us from other companies is that we do all the work ourselves. We do not sub-contract your job to anyone. We carry out all the installations ourselves which allows us to maintain our high standards of workmanship. It also means you have one point of contact throughout the entire job.
What guarantee do you offer?
We are proud to offer a seven-year manufacturer's guarantee on the installation and workmanship. If you have any problems at all, call us and we will fix it for you as soon as possible. There is also a seven-year manufacturer's guarantee on the windows and doors.
Get a free quote today
Updating the look of your windows is a solid investment in your home's value. New aluminium windows will refresh the look of your home, while increasing airflow, reducing glare and improving security – and it all starts with a quote from Gallagher Brothers Aluminium.
Give the aluminium window specialists a call on 07 3395 7000, or leave a message on our request a call back form and we'll get back to you.